Bringing your shadow out of the dark
Breaking Free from the Hidden
Forces That Drive You
Do you sometimes say about what you've just done, "I don't know what got into me?"
Do you sometimes feel like you're being run from "behind the scenes" or are stuck on automatic?
At such times, it's very likely that your shadow is in charge.
Our "shadow" is our internal storehouse for the aspects of us that we've disowned or rejected or are otherwise keeping in the dark. It houses our unfaced conditioning.
Everyone has a shadow but not everyone knows their shadow. And the degree to which we don't know our shadow is the degree to which it influences, controls, runs us.
This book provides a direct, very comprehensive look at shadow (in personal and collective contexts) as well as the tools needed to explore and effectively work with it.
Knowing our shadow and working in depth with it are not just sideline pursuits, but rather necessary practices if we — both personally and collectively — are to really get on track, unchaining ourselves from our conditioning and embodying a life in which our differences only deepen our shared humanity. Bringing Your Shadow Out of the Dark is devoted to this essential undertaking.
Chapters Include: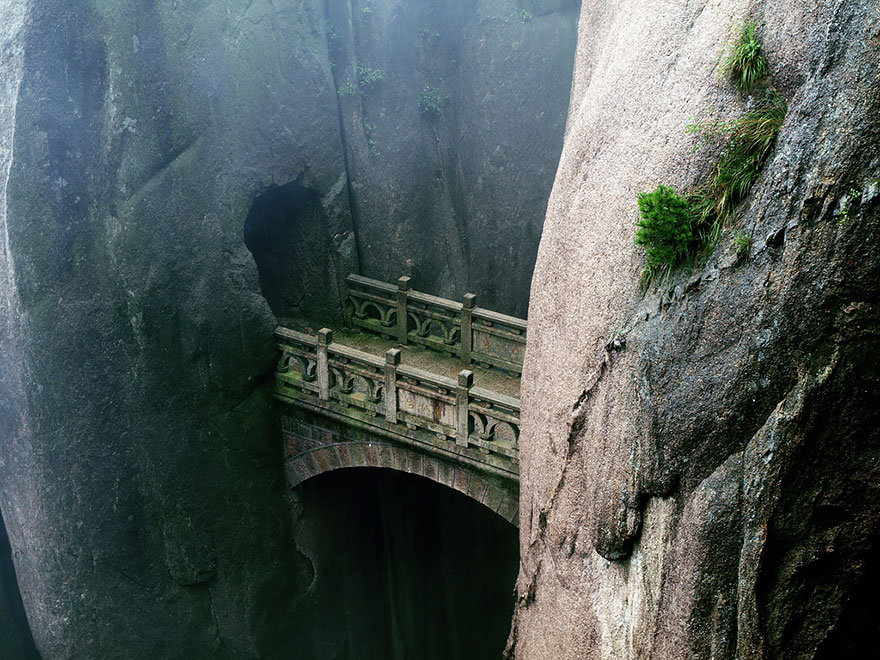 Anger and Shadow
Shame and Shadow
The Anatomy of Choice
Sexuality and Shadow
Spirituality and Shadow
Emerging from our Pain
Generational Trauma & Collective PTSD
Dethroning our Inner Critic
Self-Sabotage Uncovered
Death and Dying
Bigness & Beauty in the Shadow
The Shadow of Shadow Work
Endorsements
If you feel like something is missing in your life, that you are disconnected and stuck, then this book is here to finally bring you home to yourself. Robert Augustus Masters has quickly become my go-to resource for the dark art of shadow work—essential to any authentic spiritual path. It's time for this exploration, for all of us, and this guide lights the path.
— Kelly Brogan, MD, holistic psychiatrist and NY Times bestselling author of A Mind of Your Own
This is a wise, brilliant, extremely clear and useful exploration of the shadow and will be invaluable for all seekers.
— Andrew Harvey, author of The Hope: A Guide to Sacred Activism
This book should be called "Bringing the Human Condition Out of the Dark." Robert Augustus Masters has done a monumental job of showing us the self-sabotage and relationship sabotage that gets normalized when we live life without real awareness of why we are feeling or "choosing" whatever seems to be happening. The degree of care, precision and discernment Masters brings to what we call "inner work" makes a lot of other therapy look...not so deep.  (His section on the dark side of 'being honest' is, on its own, worth the price of admission.) If you can resonate with his uncompromising embrace of the pain of being human, this book will lead you to the Realness that likely put you on the path in the first place.
— Nancy Dreyfus, PsyD, author of Talk to Me Like I'm Someone You Love
Robert has offered us a marvelous, hands-on guide, based on decades of exploration, on opening to and transforming the shadow. This is the work of a sage and skilled teacher who knows and names, in very clear and often poetic language, the many regions of the territory, and the many details and nuances crucial to working with the shadow. Savvy about the range of emotions, narratives, and difficulties that one encounters in this work, Robert gives us a powerful and comprehensive map that clarifies not only the varieties of the individual shadow, but, unlike most other work on the shadow, also the collective shadow, so crucial to face and transform at this time.
— Donald Rothberg, PhD, author of The Engaged Spiritual Life and teacher at Spirit Rock Meditation Center
Almost everywhere we look today we see the dark forces of unconsciousness playing themselves out, creating unconscionable suffering, whether in political, social, religious, or spiritual arenas. No place is exempt; no person untouched. At this unprecedented time in human history where the future of humanity, indeed all life, hangs precariously in the balance, Robert Augustus Masters' timely and essential book summons us to have the urgent courage to cease our blame, cease our reactions, cease every expression of fear, ignorance, and aggression, and to reclaim our beauty and vulnerability and own our primordial shadow — learn to work with it, grow from it, love it, and resanctify it, as freedom itself.
This utterly brilliant book should be mandatory reading for every politician, spiritual or religious leader, psychologist, and education teacher worldwide. To neglect this essential and urgent book is to perpetuate the denial and ignorance that places our precious planet and all life as we know it on the precipice of annihilation. Please spread this book's message of hope far and wide, before it is too late.
— Alan Clements, author of Instinct for Freedom and A Future to Believe In
Whether we like it or not, our unacknowledged and repressed self — our shadow — dictates much of our lives, including our actions, emotions, and reactions. In this succinct and wise guide to self-exploration, Dr. Robert Augustus Masters teaches us how to emerge from shadow — individual, generational, and cultural — into the light of awareness and freedom.
— Gabor Maté, MD, author of In the Realm of Hungry Ghosts: Close Encounters with Addiction
This book is a game-changer, a majestic masterpiece of shadow work. Life-affirming, embracing, and evolutionary, Bringing Your Shadow Out of the Dark shows a true path of empowerment for humanity. Robert Augustus Masters is a ninja shadow guide who helps us to have real access to the most hidden forces compelling us in unconscious ways. Raise the bar of transformation, both personally and collectively, with this impeccable guide to navigating the most challenging aspects of being human. This is a courageous invitation to call home the exiled parts of self, rest into vulnerability, be renewed through transparency, and awaken intimacy in this beautiful journey of life. Thank you for bringing forth this jewel of consciousness when the world needs this so much!
— Sianna Sherman, internationally renowned yoga teacher
In Bringing Your Shadow Out of the Dark, Robert Augustus Masters takes the reader on a tour of the "shadow", the many ways that the human psyche hides from whatever seems threatening, burying it from our conscious awareness and empowering it to sabotage our conscious intentions. Then it becomes numbness, projection, depression, neurosis, yes — but in highly specific ways, and he spells them out. Rarely has a sophisticated contemporary psychotherapist offered such a thorough inventory of the many facets and dynamics of personal and collective shadow, and the many ways we can shine light upon it and "denumb" ourselves.
Blessedly, there is a light at the other side of this dark process of seemingly painful unflattering self-awareness. We can relax and discover ourselves, as we are, free and human. Ironically, a wise, patient forgiveness and self-acceptance permeate the tone of this sharply intelligent unflinching look at all the ways we hide what we'd rather not see, as individuals, groups and nations, especially the USA. Highly recommended.
— Terry Patten, author of A New Republic of the Heart
When I started to read this book, I assumed that it would have some interesting ideas and tools about working with shadow. But I soon discovered that this is not a cozy perusal of the map over a cup of cocoa at the dining room table. Reading this book is an immersion in the darkness and apprehension of the wilderness, and a redemptive return out the other side. Every page carries the authority and compassion of a man who has thoroughly done his own inner work, and who has guided countless others. You will find yourself in trustworthy hands.
— Arjuna Ardagh, author of Radical Brilliance
Robert Augustus Masters is clearly a master of shadow identification and work. In this comprehensive book, he extends shadow identification and shadow work from the personal to the social and cultural, and offers precise and effective means of freeing the personal and collective from the bonds of the unknown and unexpressed. Anyone who reads this book cannot avoid being confronted with the question of their personal shadow and relieved that there is a way to bring the dark forces of the unknown into the light.
— Harville Hendrix, PhD, author of Getting the Love You Want
In this brilliantly written offering, Robert Augustus Masters offers us a path to genuine change. Many authors talk about "the shadow" without providing the tools to transform it. Masters gives us those tools, supporting and energizing us in our efforts to heal and transform. His many years of lived experience as a therapist shine through, illuminating the path home. Highly recommended!
— Jeff Brown, author of An Uncommon Bond
To extract the light from the essence of our ever-evolving soul requires embracing the totality of our humanity, including the shadow parts of ourselves — the parts that we don't want anyone to know about or see, yet we all embody. Dr. Masters, once again, provides guidance and insight to assist us on this inner exploration; helping us to understand that these shadows are our teachers, live within both the individual and the collective, are generational, often determine our choices, and influence the perceptions we hold. Being in relationship to our shadow elements and understanding their depths can support the awakening of our consciousness, leading to greater empathy, personal and ancestral reconciliation, and peace...within and beyond. I highly recommend this powerful and illuminating book and have no doubt it will be an essential resource for your own healing and transcendence.
— Seane Corn, yoga teacher and cofounder of Off the Mat, Into the World
In this remarkable book, Robert Augustus Masters helps his readers bring their shadows out of the dark. He assumes the role of guide, providing commonsense approaches for discovering and integrating those aspects of the psyche that have been ignored, repressed, or disowned. Many readers will identify with the well-written case studies, and others will create their own stories, including material that had been too long sidelined. Masters also provides ways in which this expanded view of oneself can improve interactions with friends and family members. Indeed, Bringing Your Shadow Out of the Dark will change the lives of many readers, and the change will be for the better!
— Stanley Krippner, PhD, co-author of Personal Mythology
Excerpt
Sexuality & Shadow
The shadow aspects of sex aren't the unconventional or kinky extremes of sexuality, however dark these might be, but rather whatever psychological and emotional conditioning we've left unexamined and are allowing to direct our sexuality.
To a significant degree, sex is still in the closet, including in contemporary Western culture. It might appear that this isn't so, given how nakedly out front sex is in our times, how graphically present, how openly talked about. But such exposure doesn't necessarily reveal sexuality's depths, inner workings, and formative factors.
A deeper disrobing is needed.
What doesn't get adequate attention and focus are the nonsexual aspects of our sexuality. Though they control or direct much of our sexuality from behind the scenes, they all too often get camouflaged by our actual sexual doings and remain in our shadow.
These nonsexual underpinnings include our unresolved wounding, unrequited needs, unacknowledged motivations, and the various tasks that our sexuality frequently gets saddled with, such as:
De-stress me
Make me feel better
Prove that I'm wanted or desirable or special
Distract me from my pain
Reinforce my fantasy that my partner and I are close
Make me feel more secure
Console me
Distract me from what isn't working in our relationship
Make me feel whole
Make me feel more powerful
Help me feel less lonely
Plenty of our sexual leanings may be coming from conditioning that has nothing to do with actual sexuality — conditioning that we commonly turn a blind eye to and thereby confine to our shadow, including when we're in the throes of sexual excitation and activity.
Sex not only can provide an arena in which to act out shadow material but can also very easily distract us from that very material. That is, sex can both express our conditioning and keep it in the dark.